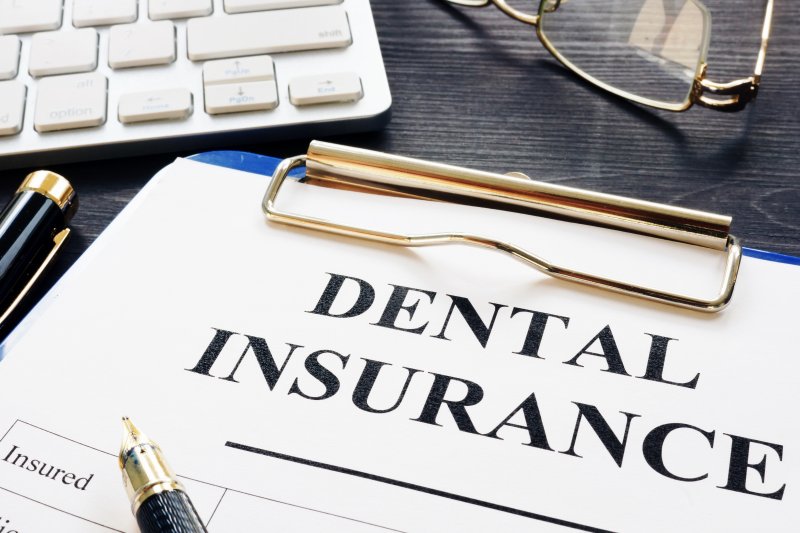 Dental insurance may not be your favorite thing to spend your time thinking about, but by doing so, you can save a lot when it comes to your smile. However, dental insurance doesn't work exactly like the medical insurance that you're used to. It can be challenging to navigate it at first. Here are some tips to help you fully maximize your benefits and get the most out of your plan.
Attend 2 Regular Cleanings & Checkups Each Year
If you aren't already seeing your dentist every six months for cleanings and checkups, you aren't even close to fully maximizing your benefits. By attending these regular appointments, you can prevent the development of oral health issues. Your hygienist will thoroughly clean your teeth, and your dentist will ensure that you don't have any existing issues that need to be addressed. By spotting small problems now, you may be able to avoid costly, more invasive procedures in the future. For instance, if your dentist treats a small cavity with a filling now, you may be able to avoid root canal therapy or an extraction later on. Your dental health and overall health go hand-in-hand. By seeing your dentist for cleanings and checkups, you can prevent gum disease and overall health problems that will require additional time and money to treat.
Get the Dental Treatments You've Been Putting Off
If you've been putting off getting your new filling or replacing that dental crown that's fallen out, now is the time to do so. By using this year's benefits, you can avoid needing to pay more thanks to your deductible that will renew when 2023 begins. When you keep up with your smile, you will save yourself discomfort, time, and money in the long run!
Review Your Benefits
The end of the calendar year will be here before you know it, so there is no better time to look over your dental benefits again. By knowing exactly what is covered under your plan and when it will reset, you will be able to better maximize your coverage. For most insurance plans, the benefits reset at the end of the calendar year. This means that you will be responsible for paying your deductible again when January rolls around. Any remaining benefits will not be carried over to 2023.
If you need extra help understanding how your plan works, talk to your dental team. This way, you can do everything you need to fully maximize your dental insurance benefits.
About the Practice
At Baltimore Dental Arts, we have a team of 4 skilled dentists serving the community. With their combined experience and experience, patients can get pretty much anything they need conveniently under one roof. For more information on dental insurance or to schedule an appointment before the year comes to an end, visit their website or call (410) 372-0202.