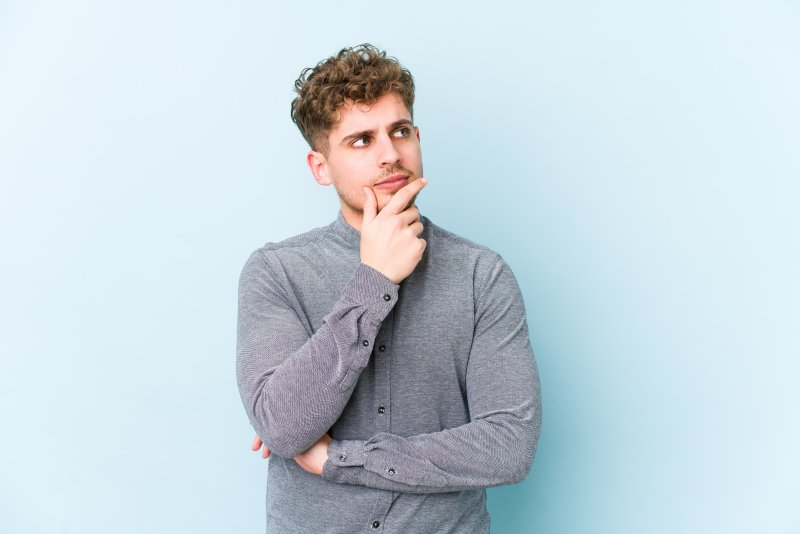 When it comes to crooked teeth, dentists have various ways to fix the problem. Among them, though, the best ones are usually Invisalign and porcelain veneers. Either one could give you a straight-looking smile that improves your looks! That said, you might not know which is the ideal option. Still, there's no need to worry — your Baltimore dentist can help you resolve this dilemma. Here's a summary of the difference between Invisalign and veneers, including how to choose the better treatment for you.
The Strengths of Invisalign
Invisalign uses plastic aligners to straighten your teeth into position. That being the case, it offers benefits like:
Near-Invisibility – The treatment's aligners are clear, so they don't draw much attention and let you smile confidently. You won't have to worry about a "metal mouth" as you would with braces.
Removability – Invisalign trays are removable, which means they won't get in the way of meals or dental care. You only need to take them out before eating or drinking anything besides water.
Versatility – The trays don't just treat crooked smiles. Invisalign can also address other orthodontic issues, including gaps, crowding, and bite problems.
High Comfort – Since Invisalign relies on smooth plastic, it's quite comfortable to wear. It won't poke or prod the insides of your mouth as brackets and wires might.
The Strengths of Veneers
Veneers are thin layers of porcelain that cover the fronts of teeth. Doing so lets them hide smile flaws from view, including tooth misalignment. As a treatment, its main perks are:
Versatility – Besides a crooked smile, veneers conceal a wide range of imperfections. These include tooth stains, chips, cracks, gaps, and more.
Protection –  Since veneers cover enamel, they can protect teeth at risk of sensitivity or decay. That way, you'll face less pain and follow-up services.
Durability – The porcelain used for veneers is sturdy and stain-resistant. As such, this treatment can last for 15 years or more with proper care.
Which One is Best for You?
When deciding between Invisalign and veneers, it's best to consider what fits your situation.
Good candidates for Invisalign have severely crooked teeth or want to preserve their natural tooth structure.
Veneers, meanwhile, might be better if you're more focused on cosmetics. They'd work great to address minor alignment issues and various other smile flaws.
As you can see, knowing the difference between Invisalign and veneers is helpful. Even so, remember to consult with your dentist before making a final decision.
About the Practice
Baltimore Dental Arts is based in Baltimore, MD. As led by its amazing team of dentists, our practice offers a variety of high-quality dental procedures. These treatments span not only preventive, cosmetic, and restorative dentistry, but also emergency tooth services. Our office also prides itself on being a certified provider of Invisalign clear aligners! For more information or to book an appointment, reach us on our website or call us at (410)-372-0202.