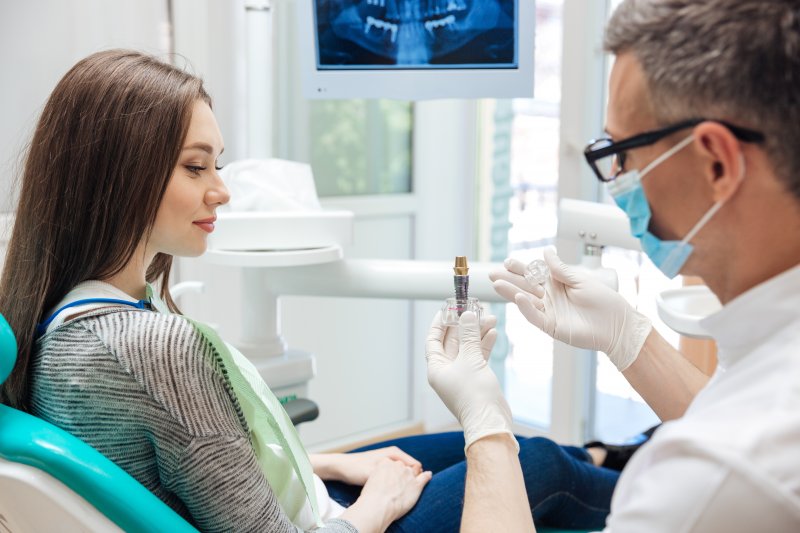 As you contemplate how you plan to replace your missing teeth, you may be wondering how to find the best dental implant dentist in your area. Putting your smile in someone else's hands shouldn't be a decision that you take lightly. Instead, it should be met with much research, time, and careful consideration. When navigating this process, consider these 3 qualities as you attempt to find the right person to care for your smile.  
Consider Their Experience
Knowing how much experience a dentist has can make or break your decision to see them for treatment. Because dental implant placement requires minor oral surgery, it's important that you find someone who is trained and capable of administering this type of care to ensure your new smile remains firmly in place and free of potential complications. Dr. Melody Ward is a periodontist who earned a Certificate in periodontics and has taken numerous courses at the Pankey Institute. As a member of the dental implant study club, she also maintains membership in the International Congress of Oral Implantologists (Diplomate) as well as other prominent organizations.
Dr. Kevin Murphy also has years of valuable experience placing dental implants. As a periodontist and prosthodontist, he has published many articles on implant dentistry and lectured naturally and internationally on the topic of placing and restoring dental implants.
Read What Others Are Saying
Anytime you find a dentist in Baltimore who willingly provides access to patient reviews, this is a good sign. Hearing from individuals who underwent surgery with a particular professional can help you better understand the good and the bad. While not all patients will be 100% satisfied, you can gauge quite quickly whether this particular dentist is someone you want to meet or disregard altogether. At Baltimore Dental Arts, patient reviews are readily accessible via the website as well as on Google and Facebook. Once you've read through plenty of reviews, you might also consider reading through a dentist's website to get a better vibe as to their mission, vision, and available services offered in-house.
Don't Be Afraid to Meet Them
While research can certainly be done from afar, one of the most effective ways to tell if a particular professional is right for you is to simply schedule a consultation. Maybe you like what you see on the website. Maybe the reviews piqued your interest and led you to want to meet the person or individuals responsible for so many success stories? Whatever the reason, you are encouraged to schedule a meeting with the dental professional to speak to them one-on-one about your case as well as ask any questions you might have.
Finding the right dentist to place your dental implants in Baltimore is a big decision. Make sure you're doing your research and asking questions along the way. Before you know it, you'll have found the right professional to give you the smile you desire.
About the Author
Are you looking for a trusted dental implant dentist in Baltimore? You've come to the right place. At Baltimore Dental Arts, our team of expert professionals is here to provide proven treatment in replacing missing teeth with only the best possible prosthetics. Both Dr. Melody Ward and Dr. Kevin Murphy have extensive training and experience with dental implants, offering patients greater peace of mind as they prepare to invest in one of the most superior methods of tooth replacement available. If you are looking to transform your smile using these truly unique restorative solutions, contact us at (410) 372-0202.