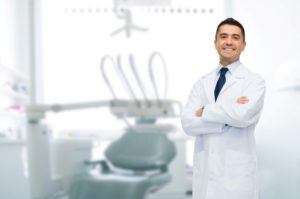 When choosing a dentist, many people rely on a practice that offers generally dentistry. While they might meet your needs for a while, there may come a time when your oral health requirements are a bit more complex. As a result, your dentist will likely refer you to another location to get the care you need. Did you know there's an easier method? With a multi-specialty practice, you'll benefit from complete services under one roof. You'll enjoy a higher level of care to achieve your best smile.
Advantages of Multi-Specialty Practice
A multi-specialty care dental practice allows you to advantage from a team approach to ensure all your oral health needs are covered from one location. You won't need to be referred to another office because the specialist you require will be in-house, such as a periodontist in Baltimore. The combined talents and qualifications from a diverse dental team can provide services for the entire family, including children. You won't have to juggle different dental offices to save time while allowing your loved ones to get the high-quality treatments they depend on for healthy smiles.
Services from a Multi-Specialty Dental Office
Unlike a traditional dental office, a multi-specialty location provides a plethora of services, including:
Preventive Dentistry
You can safeguard your smile through comprehensive preventive services to keep your teeth and gums healthy. Besides performing cleanings, checkups, and fluoride treatments, they also offer more specialized options, like oral cancer screenings and treatment for bruxism.
Restorative Dentistry
Even with the best preventive methods, a complication can still arise. You won't need to worry about visiting an unfamiliar dental office, even for intricate treatments. In addition to minor restorative procedures, like fillings and crowns, they will offer the most advanced procedures, like dental implants and full mouth reconstruction.
Periodontal Therapy
Research shows at least 50% of adults have gum disease. Your dentist in Baltimore can stop the infection and restore your dental health using the most effective solutions for periodontal therapy, including gum grafting, osseous surgery, bone grafting, and ridge preservation.
Cosmetic Dentistry
You can attain the radiant smile you desire from a team of cosmetic dentists who have completed extensive training in aesthetic procedures, like veneers, Invisalign, and cosmetic bonding.
TMJ Therapy
You won't need to live with the challenges of a TMJ disorder because your dental office can provide you with the personalized treatments you need, like occlusal splints and adjustments.
Sedation Dentistry
You'll never need to stress about an uncomfortable dental appointment with sedation dentistry. Whether you have dental-related phobias or need an invasive treatment, you can sit back and relax with the right sedative for your comfort level.
Skip the headache and hassle of visiting various dental offices to reach your oral health goals. Invest in a multi-specialty practice for exceptional dental care.
About Baltimore Dental Arts
Our office combines the experience and qualifications of several dentists to provide a one-stop-shop for all your oral health needs. From preventive services and restorative treatments to a prosthodontist in Baltimore for tooth replacement, everything you need is at one location. Contact our office today to schedule an appointment.