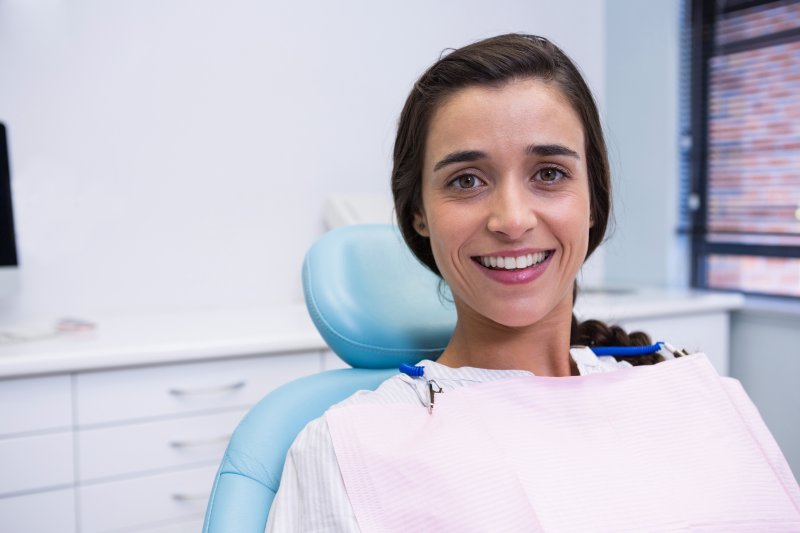 No matter how damaged your smile is, it's not beyond saving. Thanks to full mouth reconstruction in Baltimore, your dentist can repair every tooth in your mouth and address even the most complex oral health issues. Because every patient's situation is different, the full mouth reconstruction process could involve any number of treatments. Here are 4 examples of services that dentists might suggest as part of a reconstruction plan.
1. Crowns
A broken tooth can't heal on its own, but it can be repaired. With dental crowns, your dentist can restore the shape and size of damaged teeth, keeping them safe from further harm while also making sure they can continue to function normally. While crowns are traditionally made out of metal, nowadays you can get a tooth-colored restoration that looks natural without sacrificing strength or durability.
2. Dentures
If most or all of the teeth in a single arch have been lost or are damaged to the point that they can no longer be saved, full dentures can be used to replace them all at once. The teeth will be made out of natural-looking ceramic or acrylic materials, and the base will match the color of your gums to blend in more easily. Keep in mind that you'll need to take your dentures out at night so that the tissues that support them have a chance to recover.
3. Dental Implants
Dental implants are thought of as the gold standard for replacing teeth. They act as replacement tooth roots, holding your new teeth firmly in place while also providing stimulation for your jawbone to stop it from breaking down. Not only does this fill in any gaps in your smile, but it also goes a long way toward maintaining a healthy jaw and a more youthful appearance.
4. Gum Disease Therapy
Advanced gum disease can cause you to lose your teeth, and it could even put you at risk for dangerous conditions such as heart attacks. As such, if your dentist finds any signs of infection in your gums, they may recommend gum disease therapy as part of the full mouth reconstruction process. In addition to scaling and root planing to remove any harmful bacteria, your dentist may also suggest gum grafting to repair any damage that has already been done.
The treatments listed above are just a few examples of services that might be part of a full mouth reconstruction. Your dentist in Baltimore might make other recommendations depending on your needs. If you're not sure why a certain treatment is being suggested or have concerns about the process, don't be afraid to speak up during your initial consultation.
About Baltimore Dental Arts
At Baltimore Dental Arts, we're proud to have an entire team of dentists and specialists from a variety of backgrounds. With so many experts under a single roof, we have a wide range of options for fully personalized full-mouth reconstructions that can repair even the most severely damaged smiles. To schedule a consultation, visit our website or call (410) 372-0202.