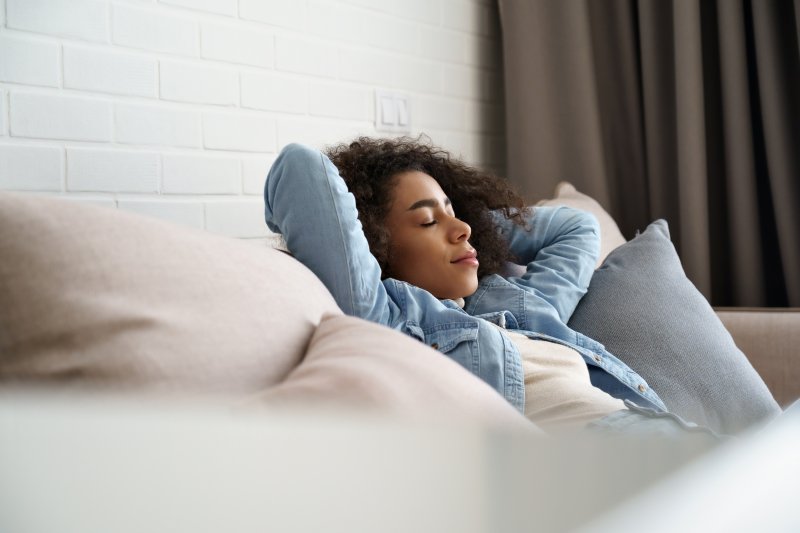 When you're talking to your dentist about full mouth reconstruction in Baltimore, you'll naturally want to know what recovery will be like after your treatment. Of course, due to the personalized nature of the process, the answer is different for everyone. The post below covers some services that are often part of full mouth reconstruction and a basic overview of what you can expect from the recovery process for each one.
Dental Fillings
Dental fillings can be used to repair mild to moderate damage to your teeth. This is a relatively simple procedure that only takes one appointment, and you should be able to return to your routine immediately afterward. Your mouth may still be numb for a couple of hours if a localized anesthetic was used, but after that, it won't be too long until your mouth feels normal again.
Crowns and Bridges
Dental crowns repair teeth that are too badly damaged for fillings, and bridges are used to replace any teeth that are missing. Once you've gotten a new crown or bridge, your mouth may be sensitive for a few days, but you'll still be able to resume normal activities right away. Ibuprofen and other over-the-counter pain medications can help you manage any discomfort.
Root Canal Therapy
Root canal therapy involves removing infected dental pulp from your tooth before disinfecting it, refilling it with a biocompatible material, and restoring it with a crown. You should plan on resting for the remainder of the day after the procedure. There might be swelling and inflammation around the treated tooth, but you can reduce it by applying a cold pack over the area. Discomfort and other symptoms should fade after just a few days.
Tooth Extraction
Teeth that can't be saved with a restoration or treated with root canal therapy might have to be removed. Recovery after tooth extraction can take up to one week depending on how complex the procedure was. A blood clot will form to protect the extraction site until your gums heal. To make sure the blood clot stays undisturbed, avoid drinking through a straw, and be very careful while brushing your teeth.
Dental Implants
Dental implants offer a long-lasting way to replace any number of teeth. The procedure involves minor surgery to place the implant posts in your jawbone, so you can expect to need around three to four days of rest. Tenderness and swelling will normally fade after a few days, but it will take several months for the implant post to fully join with the bone. Until then, you need to avoid putting too much pressure on the posts, so stay away from any especially hard or crunchy foods.
Your dentist in Baltimore can go into more detail about the recovery process and any steps you'll need to follow for aftercare. Reach out to them today to schedule a consultation and begin the process of rebuilding your entire smile.
About Baltimore Dental Arts
At Baltimore Dental Arts, our patients can benefit from having an entire team of dentists and specialists to provide whatever their smiles need. Having so many experts in one place makes it easy to provide our patients with truly comprehensive care. If your entire smile is damaged, we can plan a personalized full mouth reconstruction treatment to restore it. To schedule a consultation, visit our website or call (410) 372-0202.